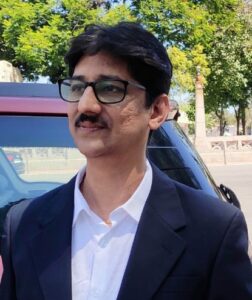 Dr S.R.S. Prabaharan
Prabaharan is the Chief Executive Officer and Head of Business Development in IBE. He is an experienced battery & Supercapacitor veteran in the field of Energy Storage & Conversion.   He has thorough industrial R&D experience in Cell Design & Development, Battery-grade Cathode-Active Materials (CAM), LiPF6 & LiFSI Electrolytes,  Solid Polymer Electrolytes and Lithium metal Solid State Batteries since 1987. He has over three decades of R&D experience developing Li-Ion cell chemistry and Cell Fabrication process methodologies (both first and 2nd generation categories). One of his process methodologies was adopted by a first-generation Li-Ion polymer rechargeable battery company in Malaysia in early 2000 and  that set a bench for 2nd generation electrode fabrication process methodologies.  He is one of the notable technocrats in Energy Storage Technologies (Li-Ion, Na-Ion, Supercapacitors, Hybrid LIC/LIB cell (called a Capattery), Polymer Electrolytes etc.).  Dr. Prabaharan has developed the world's most innovative All-Solid-State Batteries (ASSB) technology that incorporates a disruptive protected lithium metal cassette (PLC) anode. Dr. Prabaharan started his Li-Ion cell research in India as early as 1992 (one year after Sony Energytec, Japan unveiled World's first-generation Li-Ion Batteries for electronic gadgets) at CECRI, Karaikudi where he was a Quick Hire Fellow (QHF) to spearhead Li-Ion cell development.  During his association with CECRI, he pioneered the development of industrial-scale BATTERY-GRADE cathode active materials (CAMs) using the One-Pot approach (Solvothermal) and EC/DMC organic solvent-based LiPF6 and LIFSI electrolyte formulations for Li-Ion cells. As a research scientist (young scientist award recipient), he took a leap in advancing electrolyte formulations for Li-Ion batteries and contributed to the development of solid electrolytes (both ceramic oxide and solid polymer) between 1990-2000.  He has a strong patent portfolio.  He has governed and managed several million dollars in funding throughout his career. He was an Erasmus Mundus fellow and served as visiting fellow, scientist, and professor in the USA, France, and Japan. His industrial and research expertise in Li-Ion Batteries and business acumen have resulted in the formation of Inventus Battery Energy Technology (P) Ltd.
Email: prabaharan@inventus.in

Dr. Sylvia Michael
As Head of R&D, Sylvia oversees all R&D advancement @ Inventus R&D. She is an established researcher in the field of electrochemical energy storage systems and Corrosion Science & Technology.  Her career at Central Electrochemical Research Institute (CECRI), Karaikudi (in early 1990) was primarily focused on developing Battery grade first-generation CAMs and polymer electrolytes for All Solid-State Li-Ion batteries. As part of her post-doc assignment, she contributed to the development of high voltage CAMs using a one-pot Solvothermal approach at  Universiti Malaya (Malaysia) and Université Pierre et Marie Curie (UPMC, Paris). Later, she pursued her independent research at Multimedia University (Malaysia) in the area of  Gel Polymer electrolytes for Lithium Metal Batteries.  Since 2006, she has been working as an associate professor in the department of chemistry, Sri Sivasubramaniya Nadar (SSN) College of Engineering, Chennai. Her research on Battery materials, Li-Ion Batteries, and Supercapacitors was sponsored by DRDO (NRB), DST (S&T), and DST (Nanomission).   Currently, she is involved in the development of electrode materials for Na-Ion batteries (NIB) and the conversion of bio-waste into hierarchically porous carbon electrodes for supercapacitors and Li/Air batteries. She has a strong patent portfolio to her credit. Her expertise in the field of energy storage devices and materials spans over 30 years.  She currently occupies the role of a member of the board of directors in IBE.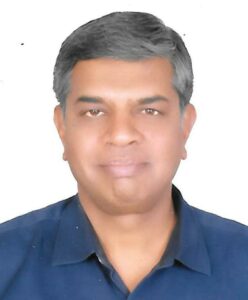 Cecil Lazarus
Cecil is the CFO who is responsible for finance and costing. He is a multifaceted management professional with a proven track record in the manufacturing and financial services industries. He has worked for over three decades on designing financial products, building teams, accessing capital and bank borrowings, introducing technology, accounting, cost analysis etc. He is happy to have been a pioneer in the microfinance industry and has been involved in two start-ups that have grown to be leaders of the industry in India. His past experiences cover tenures in HAL, Whirlpool, Amtrex- Hitachi, Sanghamithra Rural Financial Services, and Janalakshmi Financial Services. He is a member of the Institute of Cost and Management Accountants of India and also has an MBA (Fin).